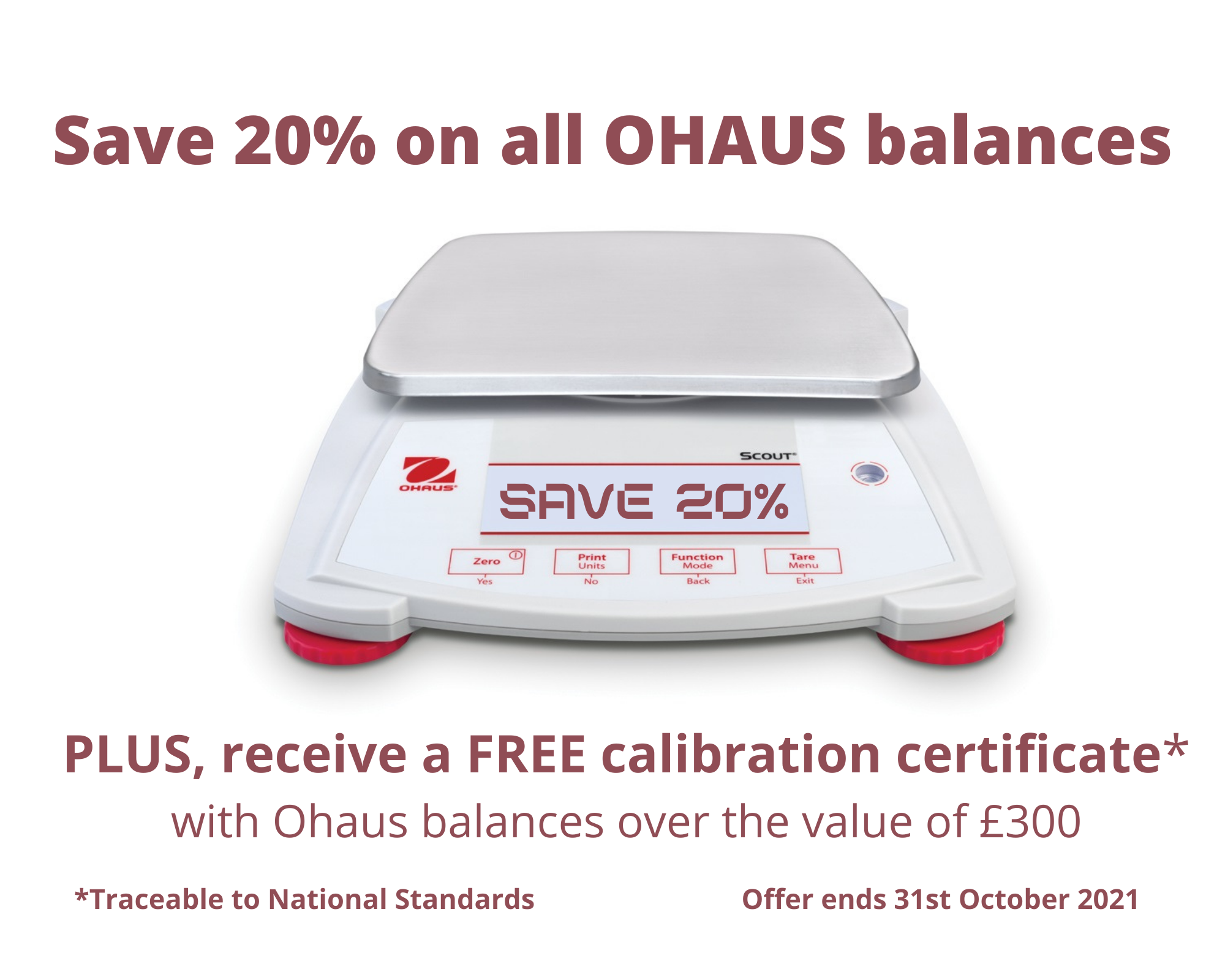 Two great deals on OHAUS balances from Hilton Instruments!
Click HERE to view our range of Ohaus balances, suited for every laboratory, research facility or classroom, and for every budget.
Request a quotation for your chosen balance(s) through the website, or simply by contacting our Sales Team.
These offers only apply to orders received before 31st October 2021, so hurry to take advantage of these great deals!